WATERSIDE AUTHOR



Stephen M. Sachs

Science & Philosophy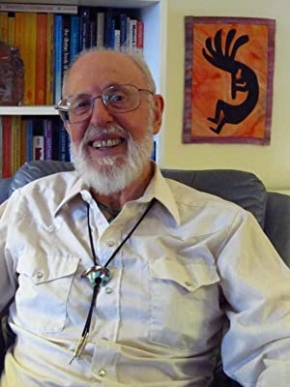 Stephen M. Sachs
Stephen M. Sachs, an applied philosopher, is Professor Emeritus of Political Science, Indiana University in Indianapolis (IUPUI). He is lead author and coordinating editor of the four volume, Honoring the Circle: Ongoing Learning from American Indians on Politics and Society and of Recreating the Circle: Renewal of American Indian Self-Determination, among other books. He serves as Senior Editor of Indigenous Policy journal, and Coordinating Editor of Nonviolent Change journal, and formerly was Coordinating Editor of Workplace Democracy.
Steve has long been a student of, and advocate for, participatory democracy as part of participatory society. He was involved in the workplace democracy movement for many years, with concerns for employee participation and ownership and participatory economy, Already on a Sufi path, in the 1980's he was invited into certain American Indian spiritual ways, which led to his discovering that the participatory work he was engaged in had roots in traditional Indigenous practice. Since then, he has been involved in Indigenous affairs spiritually, academically, and as an advocate. On the spiritual side, he is a senior teacher in the universalist Inayati Sufi Order, while continuing to be involved in certain Lakota, Ute and Shoshone ceremonies.
Steve is also author of several books of poetry, Including: Walking the Four Directions: Native Spirit in Poetry, Photography and Commentary, with photograph by his wife, Leah Ingraham. Again with Leah's photographs, he authored Poems on the Dance of Life, which arose out of his experience in several modes of traditional and contemporary spiritual dance, international folk dance, and ballroom dance. Steve was one of three authors who produced Circumference of Forever: Poetry in the Sufi Tradition, with a section "Journey from the Heart of Infinity," with weavings on the nature of the Sufi path.