Waterside Presents Newsletter

Waterside Announces New Releases and Other News
Sign up to get the newsletter here!
Bill Gladstone's Power of Publishing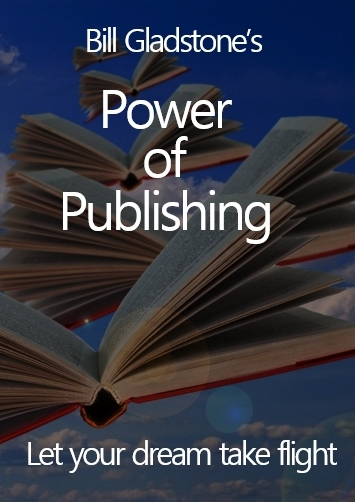 Always wanted to write a book but have no idea where to even begin?
Millions of books are written every year, most of them by first-time authors. Writing a book is not easy, but it's a whole lot easier when you're learning from those who have mastered the art of writing and publishing great books.
If you could have access to the most successful literary agent for first-time authors in the history of book publishing, what would you pay for that introduction?
If you could have a meeting with the agent for Eckhart Tolle, what would you ask him?
For the first time ever, all you need to know about writing and publishing your first book is available to you, without leaving the comfort and safety of your own home.
Sign up today to get exclusive access to Q&A Power Tips from renowned Super Agent & Publisher, Bill Gladstone.
Get answers from Bill as he responds to your most pressing questions about writing your breakthrough book … and getting it published!
Here are just a few benefits of writing a book:
Books are selling more than ever during this unique moment in human history.
Your business will profit from writing a book about your product or services.
A book can open an entirely new business for you.
If you want to change the world or start a movement, a book will help you make a difference.
If you want to pass along your life story, work legacy, or life lessons, you can immortalize them in your book. Isn't it time to get that book out of your head so you can share it with others who need to hear what you have to teach and share?
Now , more easily than ever, you can learn from the experts who have taught some of the greatest writers of our generation. Get the Q&A Power Tips from Super Agent & Publisher, Bill Gladstone… and start planning your publishing journey today.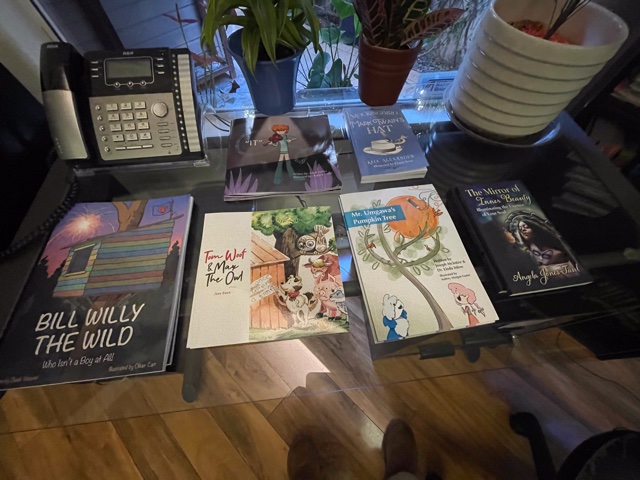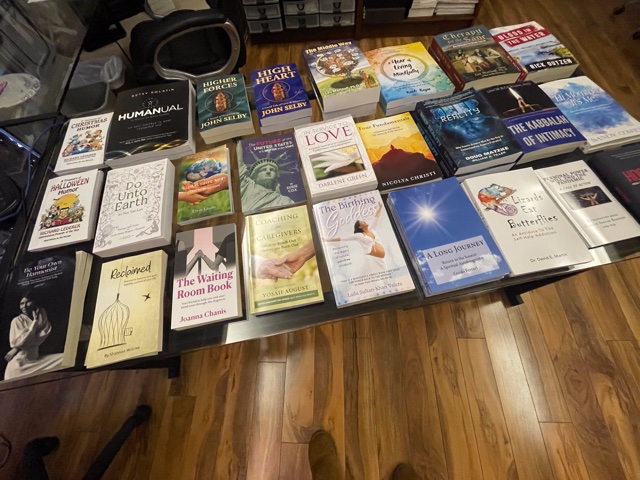 Waterside Is Pleased To Announce a Very Productive Autumn
We are honored that so many authors have published with waterside In the past three months. These books and many more have escaped the minds of their creators to delight readers around the world.
WATERSIDE AND FRIENDS IN THE NEWS
New Waterside publications and Waterside author media appearances and accolades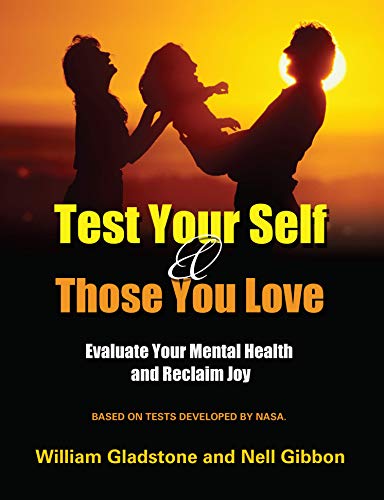 Test Yourself & Those You Love, New By William Gladstone & Nell Gibbon
WE LOVE THE HOLIDAYS BUT THEY CAN BE STRESSFUL. THIS YEAR MORE THAN EVER PAY ATTENTION TO YOUR EMOTIONAL AND MENTAL HEALTH. THIS GUIDE BOOK HAS BEEN REPUBLISHED WITH VALUABLE TESTS AND SOME NEW FUN ONES THAT WILL GIVE YOU INSIGHTS INTO YOURSELF AND THOSE YOU LOVE. AVAILABLE NOW ON AMAZON.
Mental health is just as important as physical health. For generations, this was not accepted by the general public. To show signs of mental illness—whether depression, mania, PTSD, or another illness—was considered ill-advised with a stigma attached. Fortunately, this is no longer the case, but there are still great gaps in public perception as to what signs of mental illness merit further investigation, and in some cases, immediate action. This book is designed to specifically address this need. The basic test has been used by hundreds of thousands of readers to self-diagnose or provide an initial red flag concerning close friends and loved ones. The book is not intended to replace the need to consult psychologists, social workers, psychiatrists, and other health professionals but to alert you and those you love to the need to consult such professionals.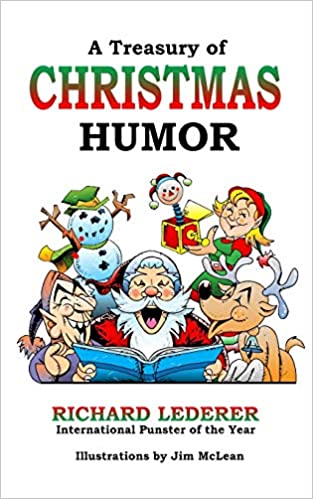 A Treasury of Christmas Humor, by Richard Lederer
From best-selling language writer and International Punster of the Year Richard Lederer comes this hilarious book about our most joyful holiday.
A Treasury of Christmas Humor is chock-full of puns, jokes, riddles, games, poems, stories, history, lore, and more! Inside you'll find biographies of Santa Claus and Frosty the Snowman and an enlightening history of Christmas.
Jim McLean's gallery of sprightly drawings adds to the rollicking fun.
This is the perfect book for everyone who enjoys Christmas humor!
How We Can Build A Better World, New By Ervin Laszlo
We are in the midst of a global crisis. This is not just danger: it is opportunity. With the new spirit arising in national and international politics, we can join together and seize the opportunity to create a better world. To sit with folded hands, waiting for the crisis to take its course is to entrust our destiny to the vagaries of fortune. To go back to where we were is not advisable, and may not even be possible. But attempting to go forward is a realistic task.
The outcome of the global crisis is not foreclosed; it is sensitive to our intentions, actions and aspirations. The global crisis may prove to be a blessing in disguise. We have to cope with its dangers, but we can seize the opportunity it offers for creating a more united and sustainable world for ourselves and our children.

The Worldshift Manual presented in this book is a practical guide to build a better world. It tells us how we can build it, and what the role of each of us is in building it. This is essential information in these critical times.
Everything is Connected, By David Newman
Did you know that much of the fish you may be eating now has been caught illegally and that many fisheries are run by criminal gangs ? Are you sure that your pension fund or bank is not financing the destruction of the Amazon rain forest ? Well, you should be and I will show you who is doing so. When you recycle your waste every day, did you know that worldwide some 70% of all waste is simply dumped into the open environment ? Unless you live in one of the more fortunate and wealthier nations, you will find waste dumped everywhere. And do you think plastic is actually recycled ? Think again, plastic recycling is a scam. Ah, and of course you believe your Government really is serious about fighting climate change, don't you ? Well, your taxes are financing oil, coal and gas companies around the world to explore for, produce and sell more and more fossil fuels every day and they enjoy the largest subsidies of any industry. Crazy ? No, criminal actually. These are some of the issues I write about in this book, many of which I was also unaware of myself until some years ago.
The Kabbalah of Intimacy, New By Dr. Limor Blockman
Do soulmates exist? how do I find mine? These matters of the heart and the principle of love forever after are discussed thoroughly in The Kabbalah of Intimacy, integrating a primordial wisdom in the quest of soul connection and infinite intimacy.
In an exquisite voice embodying vast knowledge along with simplicity, Limor Blockman, PhD, opens a world of efficient kabbalistic tools that can be integrated into your
relational life and enliven it altogether, whether you found your soulmate or still
searching.
Fiscal Therapy, New Marc J. Bernstein
The Fiscal Therapy Solution: Six Steps to Personal and Business Financial Health is an easy-to-read, step-by-step, guide to transforming your finances and your relationship to money. In these pages, Marc J. Bernstein reveals his unique "Fiscal Therapy" approach to financial planning, in which goals and dreams become reality not only by tackling the numbers but also by never losing sight of what's important: getting the most out of life. Many people spend their entire lives feeling a sense of unease around personal finance, and even very wealthy people tend to spend a lot of time worrying about money, whether it's what they are doing with their money, or what they aren't doing with it. The Fiscal Therapy approach represents a powerful means for thinking about money in a new way—with a sense of ease and abundance, rather than stress and uncertainty—and for building long-term security for you and your family, your business and estate, and your partners and heirs. In this book, you'll find the proven Fiscal Therapy Solution.
The Ephemeral Shades of Time, New By Sean Ali Stone
Sean Ali Stone has been a published poet since he was 11 years old. In his most recent book, Desiderata by Ali, he tells a cosmic love story in the form of an adult fairy tale. Now, with his first poetry book, The Ephemeral Shades of Time, Sean draws upon his personal experiences, which have shaped his world view… of the schism between the heart and the head, as wide as the gulf between nations, peoples, and realities.
This poetry originated in his teenage angst, set against the fin de siècle phobias of a coming apocalypse. Sean paints the dawn of the 21st Century as a world driven by the death-instinct, where humans feel increasingly alienated and obstructed from deep connection in love. From that death instinct, the self-destructive spirit of terror, war, and despair weighed heavily on the zeitgeist.
Tom Woof & Max The Owl, New By Jane Owen
Tom Woof and Max The Owl is the tale of a young puppy who loves to write, who comes to live on a farm full of animals who don't get along. Tom wants to share his stories, but he ends up writing them wherever he happens to be when he thinks of them, and this makes him very unpopular with the animals who don't understand him. Fortunately, the wise owl who lives on the farm Max The Owl does understand, and he teaches Tom not only how to write his ideas down in a way that can be enjoyed, but he also shows him how to bring the animals together through their shared love of stories.
Reclaimed, New By Shannon McGraw
Shannon McGraw, survivor of incest, date rape, and emotional abuse, has worked with survivors for ten years as a Mental Health Peer Specialist dedicating her life to helping survivors through the healing process.
In this step-by-step directive, Shannon helps you to recognize the lies of trauma in order to reclaim your worth and embrace healthy boundaries and control of your life.
This book will support you in overcoming and surviving your past to thriving and living the life you want.
Hi Momma, It's Me, New By Sandy Cowen
How a 'reluctant medium' reconnected with her son, immediately after his passing, to form an even deeper relationship. His voice and others shine a light on transition, what heaven's really like and why it's important to stay connected even after death. Compelling for anyone suffering a loss or simply curious.
"Due Unto Earth, By Penelope Jean Hays" Has Been Broken Up Into Eight Informative Booklets for Your Convenience!
If you haven't already experienced this incredible best seller, you owe it to yourself to take a closer look. We at Waterside understand that you are busy, and setting aside the time to complete an entire book can be a challenge. That is why we have partnered with the brilliant author herself to make this important work more accessible and convenient than ever before. Each booklet is a rich bite sized nugget of insight for everyone on the lookout for a deeper understanding of the universe and our place in it.
Vol 1. Pax and Our Starseeded Origins
In this volume, author and journalist Penelope Jean Hayes poses questions to Pax, channeled by intuitive Carole Serene Borgens, about who exactly Pax is, why the Spirit World wishes to help us now, and the truth about the inception of humankind on Earth.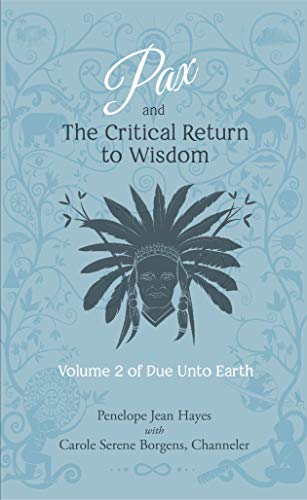 Vol 2. Pax and the Critical Return to Wisdom
In this volume, author and journalist Penelope Jean Hayes poses questions to Pax, channeled by intuitive Carole Serene Borgens, about plant-based diets and medicines, the best-practices of indigenous and First Peoples, and the profound wisdom of animals.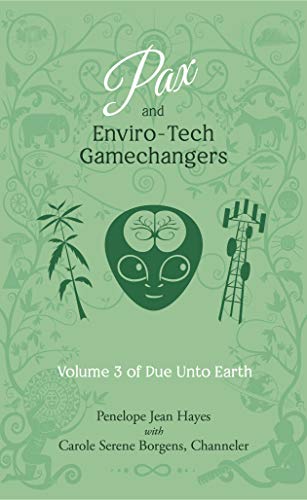 Vol 3. Pax and Enviro-Tech Gamechangers
In this volume, author and journalist Penelope Jean Hayes poses questions to Pax, channeled by intuitive Carole Serene Borgens, about alien visitations to Earth, telepathic communication, and advanced technologies to be discovered.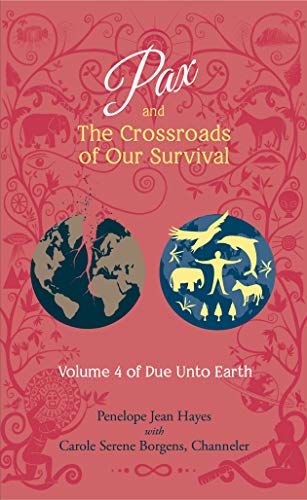 Vol 4. Pax and the Crossroads of Our Survival
In this volume, author and journalist Penelope Jean Hayes poses questions to Pax, channeled by intuitive Carole Serene Borgens, about alien visitations to Earth, telepathic communication, and advanced technologies to be discovered.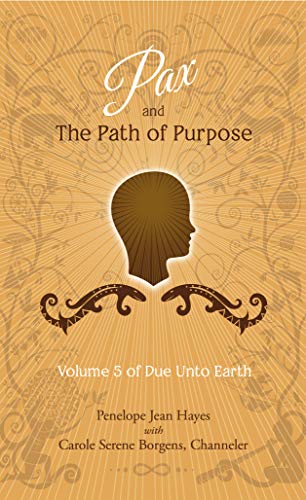 Vol 5. Pax and the Path of Purpose
In this volume, author and journalist Penelope Jean Hayes poses questions to Pax, channeled by intuitive Carole Serene Borgens, about the meaning of life, the nature of the afterlife, government corruption and greed, and the power of one person to make a difference in their own life and the greater world.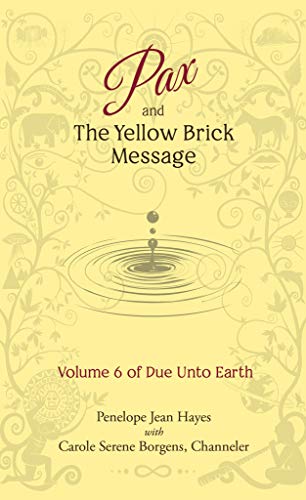 Vol 6. Pax and the Yellow Brick Message
In this volume, author and journalist Penelope Jean Hayes poses questions to Pax, channeled by intuitive Carole Serene Borgens, about our Higher Self consciousness, honing our Sixth Sense, the life and intention of Jesus Christ, empowerment and the importance of trusting in one's own self rather than giving blind trust to those outside of the Self.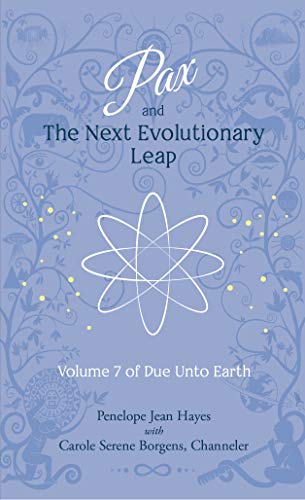 Vol 7. Pax and the Next Evolutionary Leap
In this volume, author and journalist Penelope Jean Hayes poses questions to Pax, channeled by intuitive Carole Serene Borgens, about the replacement to crude oil and the fuel for interstellar travel at lightspeed, communication through thought power and consciousness, remote viewing and more.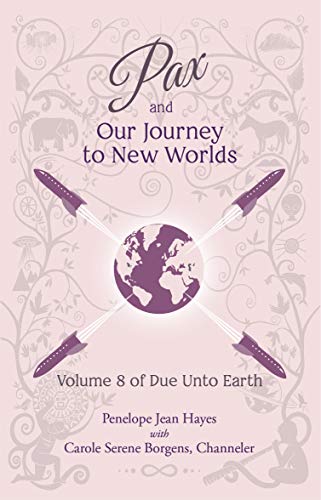 Vol 8. Pax and the Journey to New Worlds
In this volume, author and journalist Penelope Jean Hayes poses questions to Pax, channeled by intuitive Carole Serene Borgens, about the likelihood of people colonizing other planets, and when and why. Plus, this conversation explores the secret lives of ETs.
Upcoming Interview With The Author
Attention Night Owls and Early Risers: Waterside Authors to be on Coast to Coast with George Noory
A once in a lifetime opportunity to listen to spirit channeler Carole Serene Borgens and author Penelope Jean Hayes discuss the divine wisdom received from "Pax" in their new book titled Do Unto Earth. Topics range from challenging the Big Bang theory to what happened to Amelia Earhart; and from the mysteries of Area 51 to the remedies for environmental issues and the great opportunities that await our planet at this time. Don't miss it December 1st from midnight to 2am pacific / aka 3am-5am eastern on December 2nd.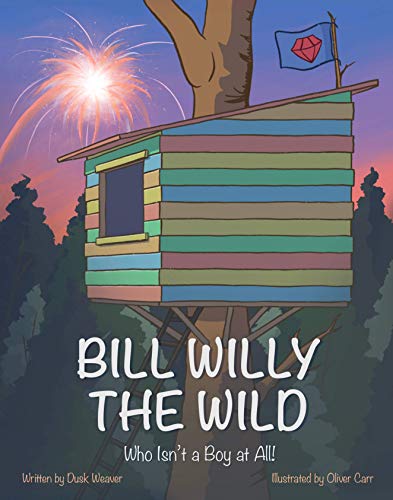 Bill Willy The Wild, By Dusk Weaver
Just in the St. Nick of time - a rollicking, surprising, uplifting holiday adventure for the entire family! This is the doctor-recommended antidote to fractious politics, pandemic pressures, and concerns about how to celebrate the season with loved ones.
Starring that irrepressible rascal known as Bill Willy the Wild, here's 74 giant pages of colorful fun that is very narrowly aimed at kids from 2 to 102 years of age.
"Perception" Is Featured in Eden Magazine!
When James and Steph Purpura first met, both of their lives were at rock bottom financially, emotionally, and spiritually. The story of how they dedicated themselves to transforming their inner and outer experience of life, creating a fortune in the meantime, is an inspiring journey with practical lessons of self-transformation for anyone who has ever dreamed of becoming a better and more successful person.
Waterside is proud to announce one of our most popular books, "Perception", was recently featured in Eden Magazine! This publication is a famous Environmental and consciousness magazine that seeks to improve our understanding of the natural world.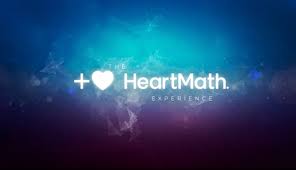 Black Friday Sale at Heart Math
HeartMath tools and technology help you improve your mental and emotional balance for clearer discernment and more effective choices. This is important for preventing and reducing anxiety and stress and helps you avoid becoming overwhelmed. Life is calling for us to take charge of ourselves; we can do much more than we think to maintain our inner balance and poise, even in times of change and uncertainty. We each have this capability within us.
Save 35% off of our Inner Balance™, emWave2® and emWavePro® technology products. Plus, enjoy free ground shipping in the U.S.
Free Brain and Nervous System Masterclass Dec. 5-6
HeartMath Institute's Director of Research, Rollin McCraty, Ph.D., will be discussing Personal, Social and Global Coherence: The Science, on Saturday, December 6. Rollin McCraty will be joining host Michael Rosselin along with Dr. Christine Schaffner, Dr. Datis Kharrasian, Michael McEvoy, Dr. Jared Siegler and many other experts. These high-level presentations will cover a wide range of important topics in the world of functional neurology, neuroscience and psychoneuroimmunology.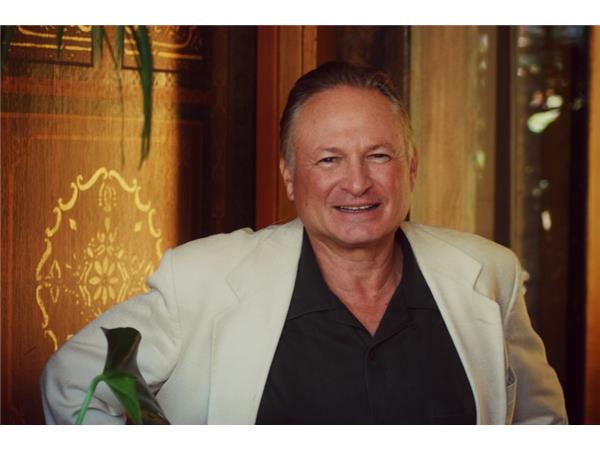 A Thanksgiving Message From Our Founders
THANKS. WATERSIDE IS GRATEFUL TO ALL OUR AUTHORS AND PUBLISHERS WHO HAVE SUPPORTED OUR MISSION TO CREATE A BETTER WORLD OVER THE LAST THIRTY –EIGHT YEARS. WE ARE PLEASED THAT EVEN DURING THIS PANDEMIC WE ARE ABLE TO CONTRIBUTE TO POSITIVE SOLUTIONS. PANDEMICS END BUT HEARTFELT KINDNESS IS ETERNAL. MAY EVERYONE HAVE A JOYFUL, SAFE AND LOVE FILLED THANKSGIVING.
WILLIAM AND GAYLE GLADSTONE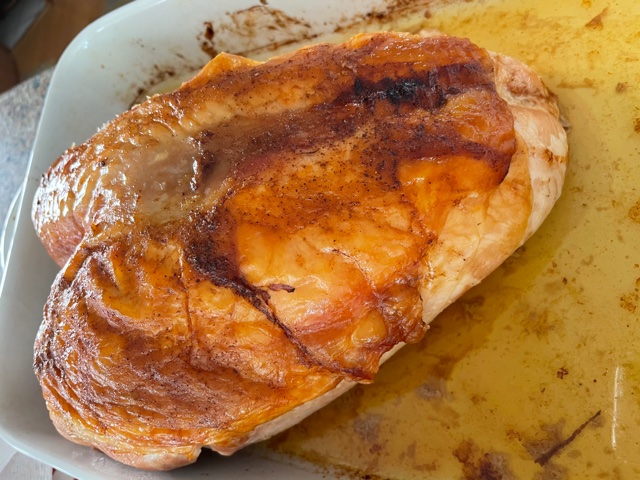 Smaller turkeys, smaller celebrations but just as much to be thankful for.
Enjoy the holidays which this year more than ever can be focused on
gratitude, self-reflection and compassion for others.
© 2020 Waterside Productions, Inc. All rights reserved
Newsletter Archive
[download id="5691″ template="filename"]
[download id="5682″ template="filename"]
[download id="5529″ template="filename"]
[download id="5438″ template="filename"]
[download id="5308″ template="filename"]
[download id="5317″ template="filename"]
[download id="5320″ template="filename"]
[download id="5323″ template="filename"]
[download id="5313″ template="filename"]
[download id="5326″ template="filename"]