Waterside Presents Newsletter

Waterside Announces New Releases and Other News
Sign up to get the newsletter here!
Waterside Presents
March 2020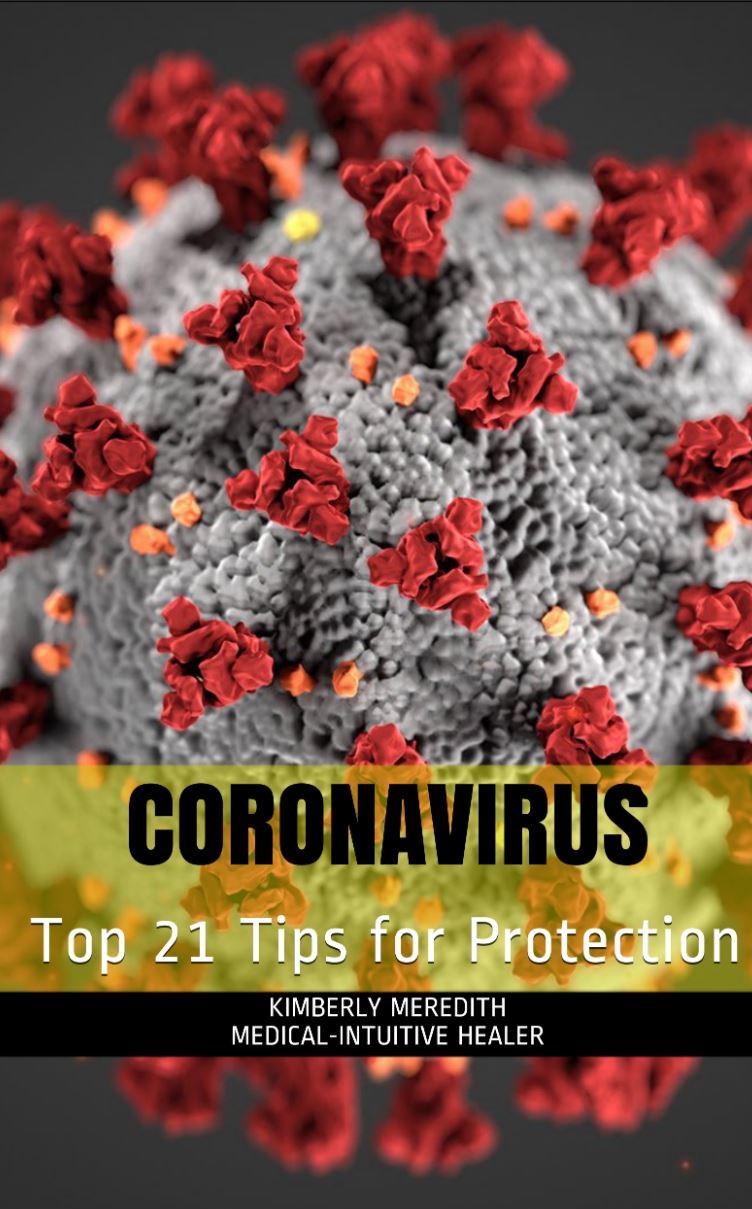 New Waterside Title and Important Updates
Waterside has always been an innovator and book publishing industry leader. We are also very fast when we decide to act.
The most recent rush project is CORONAVIRUS: Top 21 Protection Tips by Medical Intuitive and Healer Kimberly Meredith.
Kimberly completed the manuscript Thursday evening March 12, and by 5 p.m. Friday, March 13 Waterside had edited, formatted and created the cover for the Kindle edition which was published as a Kindle ebook in partnership with the Amazon White Gloves team. We believe that eight hours from manuscript delivery to publication may be an industry record. Shortly after release, the book became a #1 New Release in 90-Minute Health, Fitness & Dieting Short Reads.
However, due to the nature of the vital health issues we are experiencing, Waterside has elected to offer this book as a free PDF download and has removed it from Amazon.com for sale. Please click the below link to get your copy for free.
Congratulations to editors William Gladstone and Gayle Gladstone and production editor Josh Freel for their dedication to publishing a book that can significantly benefit the American public at this time. Congratulations also to author Kimberly Meredith, the most scientifically validated medical intuitive, for creating an informative, helpful and entertaining book that distinguishes the myth from the reality of the coronavirus while offering excellent advice on prevention and boosting immune systems. The book is ideal for all ages from young children to elderly adults at highest risk.
Important Update: Waterside/Beyond Alaska Cruise Postponed to June 2021
In other Waterside news, it was necessary to reschedule the Waterside/Beyond Words Consciousness and Intuition Cruise to Alaska from June 2020 to June 2021. The new sailing date will be June 18, 2021. Waterside regrets the inconvenience to booked passengers, but the safety of our guests and speakers dictated postponing since although hopeful, we cannot be certain at this time that the original cruise dates in June of this year would have been safe for all attending. The majority of speakers have already confirmed that they will be able to join the June 18, 2021 cruise, and in addition, the president of IONS has confirmed that she and her family will also be able to attend. We anticipate a large turnout for the Consciousness and Intuition Cruise to Alaska in June 2021, so we encourage everyone to sign up as early as possible as we are confident that the coronavirus will be under control before the new departure date.
WATERSIDE AND FRIENDS IN THE NEWS
New Waterside publications and Waterside author media appearances and accolades
The Boardroom Buddha, New by Dean Z Myers
FIVE UNIVERSAL PRINCIPLES FOR WINNING… IN ANY ENVIRONMENT
The Boardroom Buddha reveals universal, but seldom-known, principles that lead to success, prosperity, and happiness. In this inspiring parable, world-class executive Dean Z. Myers provides a unique set of success tools that can be used in not just business, but all areas of life. It's a secret code to life, work, and relationships that will change your world.
Cleopatra's Riches, New by Martha Adams
Are you ready to change the conversation about money and finances? Most people view the money conversation as negative, full of confusion, uncertainty, guilt or even shame. And these hidden negative emotions can lead to avoidance. This book is going to change everything! You're going to want to talk about money – and even more importantly, you're going to feel good about joining the conversation!
Leading Through Culture, New by Ken Wilcox
From the author:
"Any of us may be called to lead, for a short time or a longer one, in a large or small group, and almost all of us are capable.
I wrote this book with leaders of all kinds of organizations in mind, not just CEOs of corporations, but rather anyone who finds themselves in a position of leadership. This includes department heads, scout leaders, heads of not-for-profits, work group leaders, church leaders, school principals, etc. Literally anyone who finds themselves in a position of leadership, for whatever timeframe, at whatever stage of an organization's development."
If It Was a Snake, It Would Have Bit You, New by Bonnie Fallin
Opportunity abounds, but most people miss it because it comes disguised as risk, fear, uncertainty, or misfortune. If It Was a Snake, It Would Have Bit You reveals the unlikely places where opportunity hides and how you can learn to recognize it. Bonnie Fallin, real estate investor, entrepreneur, speaker, and author, creates opportunity awareness that come their way and transform them into realities.
The Case for Truth, New by Alan D. Bourey and Gary E. Schwartz
The Case for Truth is a comprehensive survival guide for the era of fake news and alternate truth. Does truth matter? Can we still find truth? How do we look for it? Will we recognize it when we see it? Finding answers to these questions is not optional in today's truth-challenged political, social, ecological, and personal information jungle.
The Case for Truth is an energetic argument squarely on the side of truth. It explores what truth is and why accuracy is critical. It isolates the roadblocks to truth and ways to surmount them.
Inner Guide Meditation, New by Kaia Alexander
Meet the Guide Inside You…
Inner Guide Meditation provides immediate insight to your life's most difficult questions. Plus, it's a fun way to meditate!
Meet your inner guide and access a world of answers, wisdom and support. Ask questions about your career, relationships, health, life purpose and more.
Inspired by Dr. Carl Jung, Kaia introduces this enjoyable and creative style of meditation rooted in the wisdom of the soul: your imagination.
Wake Up Curious, New by Dan Spinner, Henry Poole, Robert L. Read & Brooks Cole
In the book, the authors reveal a five-minute method of social meditation and the many benefits, ranging from expanding intuition, creativity and self-knowledge to calming stress and feeling more optimistic.
The Wacuri Method of social meditation is a new kind of mediation—one that explicitly makes the meditation journey a shared experience. Social meditation synchronizes people and provides much needed connection in a world where so many feel isolated. Participants report greater energy and personal breakthroughs in mood and wellbeing.
The Knock, New buy Andrew DeGregorio and William Gladstone
The Knock is an intimate glimpse into the true face of awakening, an unshrouded view of the unprecedented ride through excitement and fear, mystery, curiosity, and isolation, paralleling the intention to know one's True self.
The universe is always knocking. Therein exists a deep, timeless, loving wisdom that is always present, here to show us how unconditionally loved and supported we really are.
The question is, are we available to hear it?
The Real Estate Kid, New by Randy Herman
Meet Jamal Haddad, a sixteen-year-old super's son as he battles to find millions of dollars to buy his 186-unit apartment building in New York City. Cheer him on as he fights off corrupt financiers, terrorists, and gangland criminals. Follow his adventures as he navigates relationships with his drunken father, his childhood sweetheart, and his talented friends. And marvel at their ingenuity as they form The Enterprise Gang and work to change their world.
See the Light in You, New by Professor M.S. Rao, Ph.D.
This book explores spiritual leadership and life leadership to lead a happy and meaningful life. It underscores spiritualism, mindfulness, wellness, and work-life balance. It unveils the power of your subconscious mind to unlock your potential and offers spiritual strokes to excel as an authentic and mindful leader
Glowing Review of The Love Letters
"The Love Letters of St Francis and St Claire of Assisi"... what an amazing peek into the lives of two of the most Beloved Saints of the Church. Bruce Davis has given us all a gift! Each page you turn presents you with an extraordinary, intimate look into the lives of two people so very dedicated to the welfare of the other...and to the welfare of all those around them. Their devotion to life and love and God flows with each word and, if you let their words sit in your Soul for a while, they will take you on a Spiritual Journey into a life of wondrous devotion. I've read it twice now and each time, I find myself falling in love with them all over again. Thank You, Bruce, for bringing us such a gift."
© 2020 Waterside Productions, Inc. All rights reserved