WATERSIDE AUTHOR



Debra Schildhouse

Mind/Body/Spirit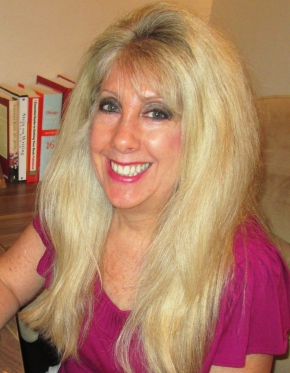 Debra Schildhouse
Debra is a writer, author, and certified Bio-Touch practitioner. She became fascinated with the idea of hands-on healing after watching the 1980 movie Resurrection. She practiced by setting an intention and then bringing energy and healing heat into her hands. With some degree of success, she healed friends who suffered from aches and pains.
But that hot-energy method failed miserably when Debra tried to ease her daughter's severe pain during a serious illness in 2009. Her daughter recovered on her own, but Debra was desperate to find a healing technique she could count on. She never wanted to feel that helpless or hopeless again.
Debra's search led her to a simple, yet effective touch-healing technique called Bio-Touch, which was developed in Colorado in the 1980s. It worked well without having to set intentions or purposefully bring heat to her fingers.
After taking classes and graduating from an internship program, she was hooked. Debra became a Certified Practitioner of Bio-Touch and joined other volunteers as a staff member at the Bio-Touch Center in Tucson, Arizona. There she gave hundreds of touch-healing sessions over a five-year period, lowering people's stress and pain levels, and helping them feel better. She felt compelled to write the only book ever written about the healing technique, Bio-Touch: Healing With The Power In Our Fingertips, so more people could learn and be helped by it.
Debra also sat on the Board of Directors of the International Foundation of Bio-Magnetics (IFBM), the educational arm for the Bio-Touch organization. She continues to write blogs and articles for IFBM.
Debra enjoys spending time with her family, traveling with her husband, and reading. She is currently writing her second book, which will explore how she has communicated with Archangels since 2011 and teach others how to enjoy similar divine interactions.