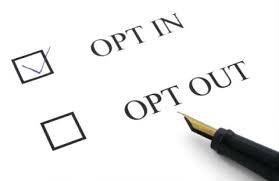 The Perfect Optin Gift Offer
Choosing an optin offer for a book campaign is an important and often difficult task. You want to have just the right thing that accomplishes two main objectives:
Gives your audience something valuable and enticing enough that they are willing to give you their name & email address to get.
Gives your audience a taste of your work in a way that leaves them wanting more.
To accomplish these two main objectives, you must choose wisely and not give away too much, but enough that your visitors WANT what you are offering. Here are some tips:
The three main choices of content are audio files, video files and PDF downloads. PDF downloads can be ebooks, white papers, worksheets, tip sheets, or anything you would offer in print.
Do not use anything promotional, especially promotional video, unless they have substantial value.
Make sure your offer is VERY connected to your primary product or service, so your guests know what you are all about. This is meant to be a "teaser" to your main body of work.
If you are promoting a book, then don't use sample chapters from the book. Instead, use a companion guide or workbook that contains information NOT already in the book, but directly related to it. A collection of tips pulled from various locations in the book works well, but not a sample chapter of the book.
Free sessions are not effective, unless people are convinced they won't be sold during the session.
Free membership trials also don't work well.
Short video or audio meditations or dynamic talks work well.
Whatever you choose, make sure it's short and sweet. Giving too much can result in people feeling like they don't need anything more.
Try not to recycle content from public appearances, as people tend to feel these are not special. There are some exceptions to this rule, but be careful.
The most effective optin is an interactive experience, such as a quiz or self-evaluation.  Check out our quiz process here:
Written by Chris Van Buren